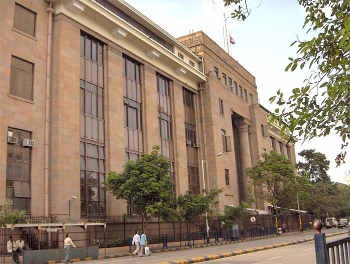 Customer centricity, speed & personalisation of interactions are the new imperatives for business success. Customers need instant answers and the banks need robust systems and processes to meet customer needs
Linkflo Benefits to Banks:
Unify Customer Data to increase Sales and Service Efficiency. Provide single, up-to-date customer profile shared by everyone. Maintain a perfect overview of customer's situation to meet their needs.
Complete set of Sales Force Automation tools and capabilities to help close more deals quickly.  Provide instant access of Contacts, Activities & Resources to your Sales Team.
Capture High Quality Leads. Integrate with the bank website to generate automated business leads and improve response time. Manage all leads on a single platform
Deliver Extraordinary Customer Care. -Linkflo provides complete control over sales as well as service related processes.  Deliver targeted offers based on customer profile, risk tolerence & needs
Standardize Sales Processes & Reporting. Measure & improve Key Performance Indicators (KPIs). Compare performances across common metrics for all your locations with standardised reporting
Save administrative costs. Automate processes and replace time consuming manual tasks.  Simplify Report Generation, Task Management, Delegation, Reminders and Followup.
Provide a foundation for success. Easily create high-level reports used by the executive team to drive overall business strategy. Provide intermediary-wise  business performance reports - that update automatically to the latest status

Keep growth on track with real -time dashboards. Focus on one's own Work Day -  leads, customers & activities

Implement best practices. Maintain consistent work processes across the organization.

Ensure  service delivery standards. Get automatic exception reports when service standards are not met
Industry Specific Solutions - Financial Services